There maybe some who are bitter and who might just struggle to acclimatise to being back at home and under the parental roof. Your friends are inter-railing across Europe, enjoying festivals as far as Croatia and Serbia, or alternatively doing something selfless and rewarding such as volunteer work in the States. You guys need reaffirming. You have to become a zombie, only for a period, some people are zombies for an eternity. Your three months of graft is all worth it, it's a short-term pain for a long-term gain. As England's tournament gets underway, you may fancy venturing down to a local pub, to soak up the atmosphere and to see up close and personal why you need to labour. Detach yourself, just for a second, from the emotions of the football game. Find a solemn place that you can go to; the place in your mind where you can only hear your own voice. Once you find your place, you have to remain objective and from this position, you can rather sadistically watch peoples lives crumble around them.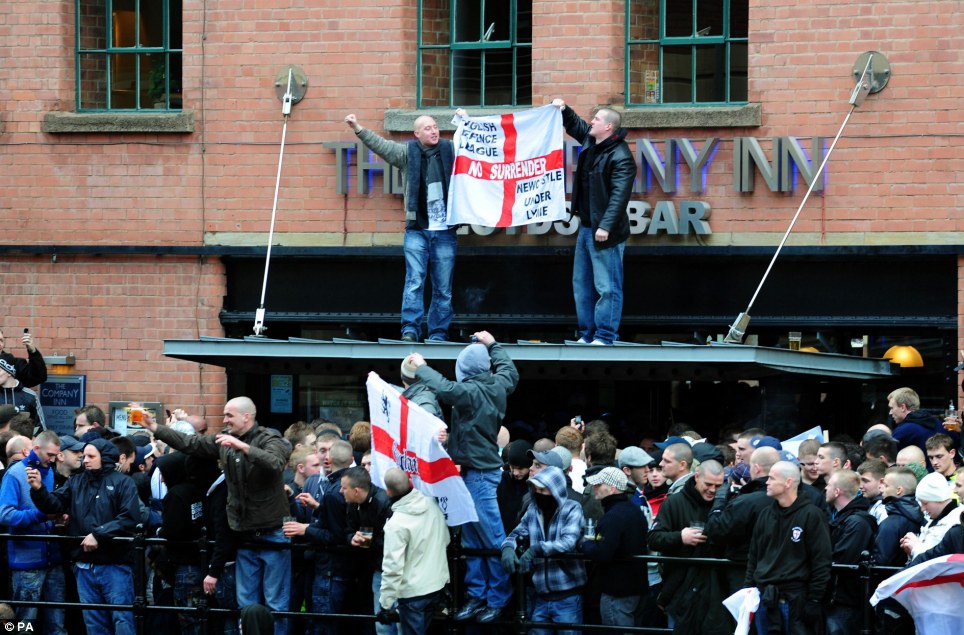 For a student, the term 'a local' strikes fear. A football game involving the English national football team, only serves to unite a crowd of such people, in one place and all at the same time. You all know the ones. The core characteristics of this quintessential British citizen are seen in the form of their Jeremy Kyle swag, the pint of Stella in their right hand, their horrendous canvas of shoddy body art, (most common; a tribal tattoo consuming the whole of the upper arm, a British bulldog in front of a now colour-faded British flag or the name of their Ex-partner, whom they met on a Yates dance floor, in Old English font scribed down the forearm), a pair of battered Reebok classic trainers and their quite frightening display of Adidas' finest three-quarter length tracksuit bottoms. Even without talking to them, you could hedge a very substantial bet on their names, 'Kev', 'Bazza' (possibly shortened to 'Baz' for effect) and last but not least 'Big Dave' (he is the self-proclaimed 'nutter' of the bunch). Your enlightenment does not lie in their pale white skin and thick silver chain, married into a glamorous combination which is tough for anyone to resist. As you have found the objective place in your mind, you begin to understand the cliché, 'it is just a game'. For the likes of Kev, Bazza and Big Dave it is much more than that: England competing at Euro 2012 has made its way to the pinnacle of their year. The witchcraft of the mainstream British media has made them soulless.  Kev, Bazza and Big Dave's weekly wage will be drained and their favourite England top will end up ruined in some embarrassing fit of anger as England fail to qualify from the group stage. You will however, have seen the bigger picture, it will only spoil your day and not your year. Hold onto the facts of your life. In just under three months time you will return to your place of education, with a healthy bank balance, the ability to afford blackcurrant with your loopy juice and the knowledge that 90% of post-grads would do anything to swap positions with you. You still have your soul. Your competition is to not end up as one of them.

Remember, it's a short-term pain for a long-term gain.